We are witnessing the rise of social media advertising that every brand (almost) is opting for these days. However, this by no means keeps the ability to conquer the exquisite power of a television advertisement. In fact, it is the King of all forms of advertisement that has been ruling the media world for last 60 years. Yes, we literally believe in it, and the % ad spend data for the economy overall for 2017-18 supports our claim. Television advertising accounts for around 40% of all ad spends in India as a country which still shows the dominance and relines of this advertising medium.
Have you ever bothered to think that why every brand even today makes sure to promote their business through television advertisements while they can stop with social media? There are specific reasons that drive a brand to come up with the best television advertising rather than several ads in other media outlets. Therefore, scroll through the blog to learn about the compelling reasons which even today makes TV the best platform for advertising diverse products and services.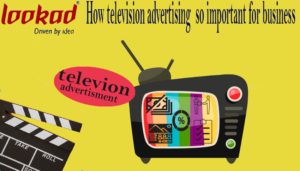 Reasons that Drives Brands to Book Television Advertisements
Massive Reach
India is the second largest TV market in the world. There are 153 million households which account for 680 million viewers who spend at least 3 hours per day watching TV. This, in turn, results in a total viewership of 65 crores every month, thereby giving an estimation that television advertisement can reach 80% of all viewers. No other medium can deliver such massive reach!
Creativity at its Best
With television advertisement, a brand or a business can promote their products or services via ample creativity. Television advertisement allows a business to blend sound and visuals backed up by establishing a compelling story. This way, a brand gets the freedom to reflect the ethos of their business which eventually leads to seizing the attention of the targeted viewers. Be it a witty, humorous or a serious television advertisement, a brand gets the opportunity to come up with an Ad that will align with the brand's personality.
Responsive
Ask any brand about the effectiveness of airing a television advertisement and they will come up with the answer – 'responsive'. If that would not have been the scenario, brands would not have considered spending an outrageous amount on one Ad campaign for increasing the ROI (Return on Investment) of the business. Television advertisements typically stand out to be the final deciding factor for purchasing a particular product or a service which ultimately becomes the profit gearing factor for a brand.
Deeper Engagement
We hardly tend to spend few minutes browsing through our social media accounts which most of the time fails to create a deeper engagement with the advertisements as most of the time we might in a hurry or engage ourselves in carrying other activities at the same time. While watching television, we dedicate our sincere attention to watching a show. Hence, whenever a TV advertisement is played, TV commercials capture our attention instantly. Expect the effect to double up if the advertisement is catering to your interested product/service.
Fame
Television advertising carves the path for a brand for increasing the popularity of a particular product or service via effective brand building. It also works at increasing the popularity of an already famous brand that might change the way people use to perceive the products and the services coming from that brand. For example, Google is an already popular brand that allows us to connect to the rest of the world in one click. However, even Google took the step to come with TV advertisements as it could reach audiences across all age group and also explained us the features of the service through humorous storytelling strategy.
Thus, the above-outlined points clearly provide the vital reasons which make this mode of advertising popular across audiences of all age group.
However, an outstanding TV Ad campaign calls for booking television advertisement through an experienced Ad agency. The nation has an array of advertisement agencies which makes it quite a challenge to choose the right one out of all. However, the numerous brand reviews about Lookad India Pvt Ltd have made us believe that it is one of the most renowned Ad agencies in the nation with 30+ years of experience. Hence, book television advertising campaigns through Lookad to achieve your TV Ad campaign goals.
About Lookad India Pvt Ltd- Leading Television Advertisement Agency In India
Lookad India Pvt Ltd – an Ad agency with its HQ in Kolkata, has been working tirelessly towards presenting their clients with tailor-made media buying and releasing services for over 3 decades. The organization was founded by the Late B.C. Lunia, who started this journey with the idea to maintain a sustainable growth in every media sphere through their strategic working technique. They aim to grow in an industry with cut-throat competition by delivering an exquisite quality of their work and meeting deadlines.
Lookad India Pvt Ltd centers on collaborating with big brands (primarily) along with medium and small-scale brands. Thus, they took the major step of tying up with Dentsu Aegis Network- first global communication network for the digital age who endeavors to be the best global network for the clients seeking unmatched knowledge in a brand, media, and digital communications services. Hence, with the guidance of Dentsu Aegis Network, Lookad comes up with the overall media architecture and provides effective buying and releasing services across various media domains for their clients.
Furthermore, Lookad is endowed with their own TV Ad monitoring team who will constantly guide you through your media plan from start to finish. They provide the clients with the end report displaying the result of the television advertisement and a detailed proof so that the clients can get a crystal-clear image of the impact of their television advertisement campaign, the Ad positioning, competition activity, and schedule mapping. Over a period of 30 years, Lookad has maintained a strong relationship with brands like JK Tyre, Manyavar, Lux Innerwear, Linc Pens, Greenply, Bisk Farm, Haldiram etc. with whom they deal on a personal level by providing them the perfect solution to their branding strategy. They have a strong connection with media houses like The Times of India where they allow the clients to book newspaper advertisements as well. Lastly, Lookad India Pvt Ltd grants services catering to various media platforms like newspapers, radio, television, online media and OOH advertisement.